New Products
Technology Sourcebook
Differential pressure switch
The Ashcroft DDS-Series differential pressure switch combines a sensitive elastic element and a heavily constructed containment vessel. Able to control differential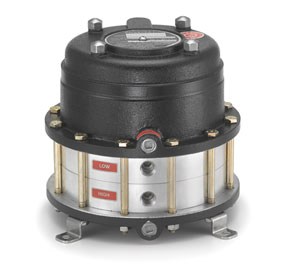 pressures from 0/6 to 0/150 in. of water on pressure lines up to 1,500psi, it measures a low differential pressure across a restriction in a high-pressure line. UL-listed, NEMA 4 water-tight and NEMA 7 explosion-proof versions are available with a choice of electrical switches, wetted materials and set point options.
Ashcroft Inc.; 800-328-8258; www.ashcroft.com


I want to hear from you. Tell me how we can improve.