New Products
Technology Sourcebook
AODD pumps
Wilden Advanced Series bolted and Original Series clamped air-operated double diaphragm pumps are available with an air distribution system. Available in 1 1/2-, 2- and 3-in. sizes, the system features maximum discharge pressures to 8.6 bar (125 psig), maximum flows to 923 lpm (243 gpm) and maximum solid-handling size to 1/2 in.; it comes with maximum suction lifts to 23.8 in. dry and 30.6 in. wet. Featuring plug-and-play operation, the submersible system can be used in harsh operating environments and includes ATEX compliance for use in potentially explosive atmospheres.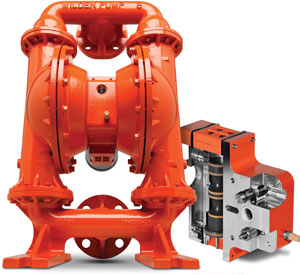 Wilden Pump and Engineering Co.; www.wildenpump.com


I want to hear from you. Tell me how we can improve.