New Products
Technology Sourcebook
Fiber optic junction boxes
Suitable for industrial processing plants, Micronor MR398-JB series fiber optic junction boxes join 2 fiber optic cables and protect the connection; they seal and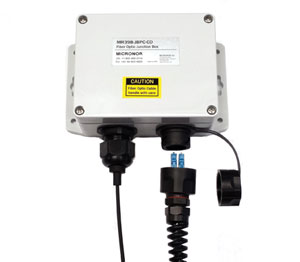 accommodate varying diameters of optical cables. The housings are molded from impact-resistant, chemical-resistant UV stabilized polycarbonate and are designed to IP65 and NEMA 1, 2, 4, 4x, 12 and 13 specifications. The junction boxes have a maximum temperature rating of -40°C to 100°C and provide IP65 ingress protection. Metal housings such as die cast aluminum and stainless steel are available.
Micronor Inc.; www.micronor.com


I want to hear from you. Tell me how we can improve.