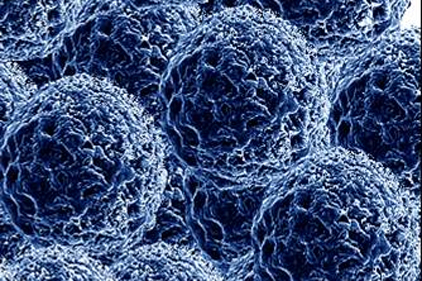 Formed in 1961 to stimulate economic progress and world trade, the Organization for Economic Cooperation and Development, an international economic organization comprised of 34 countries has released a set of recommendations on nanomaterial safety assessments. OECD recommends member countries apply existing national and international chemical safety frameworks to manage the risks associated with nanomaterials, while noting these frameworks may need to be adapted to reflect the specific and unusual properties of nanomaterials.
Because of extreme differences in the surface area-to-volume ratio between nanomaterials and their conventional counterparts, the particles exhibit new characteristics. These novel features offer intriguing commercial application possibilities, but also raise the possibility of unknown risks to humans and the environment. OECD has been working since 2006 to develop risk assessment approaches for manufactured material and recommends utilizing OECD Test Guidelines for the Safety Testing of Chemicals.
Part of OECD's recommendation is that data collected on nanomaterials as part of the safety assessment be included in its system for the Mutual Acceptance of Data (MAD) in the Assessment of Chemicals. The MAD system is a multilateral agreement that allows the results of a variety of nonclinical safety tests done on chemicals and chemical products, such as industrial chemicals and pesticides—and now nanomaterials—to be shared across OECD and other countries that adhere to the system. This information sharing saves governments and chemical producers around €150 million every year. China, Brazil, India, Malaysia, Singapore, South Africa and all OECD countries are full adherents to the MAD system; Thailand is a provisional adherent.
By extending safety assessment of nanomaterials to the MAD system, OECD hopes to "reduce the potential for non-tariff trade barriers between countries when marketing manufactured nanomaterials or products which include nanomaterials as well as allow for sharing the workload between countries in testing and assessing all the nanomaterials which are on the market."
OECD says it will review the recommendation in three years to assess implementation. For more information, visit OECD.orgor contact Peter Kearns in the OECD Environment directorate (e-mail: peter.kearns@oecd.org or telephone: +331 45 24 16 77 or +33 6 2026 4014).