New Products
Technology Sourcebook
FDA-approved epoxy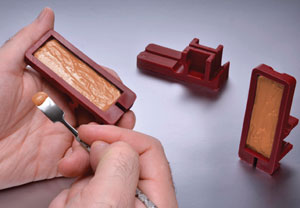 Meeting FDA Section 175.105 for indirect food applications, Master Bond EP21NDFG 2-component, room temperature-curing epoxy bonds to a variety of substrates including metals, composites, glass, ceramics and many types of rubbers and plastics. Featuring a thick paste consistency, the epoxy is non-drip and does not run or sag, even when applied to vertical surfaces; it produces high-strength bonds that resist thermal cycling, chemicals, water, oils, fuels, acids, bases and salts. Once cured, the epoxy is an electrically insulative system that is serviceable over a temperature range of -60°F to 250°F. It comes in standard packaging options from 1/2 pint to 5-gal. container kits.
Master Bond Inc.; www.masterbond.com


I want to hear from you. Tell me how we can improve.