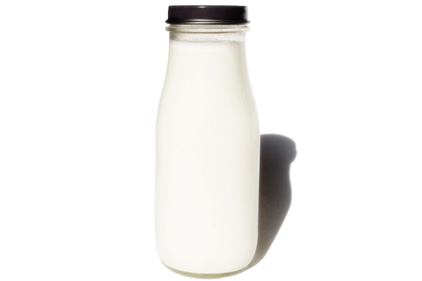 As the regulation of raw milk continues in many states, an E. coli outbreak in Tennessee is sure to draw some attention. A strain of E. coli that caused nine children to become ill after drinking raw milk has been linked to a dairy farm near Knoxville, according to the Tennessee Health Department.
The health department says laboratory analysis of samples taken from animal waste at McBee Dairy Farm matches the strain of E. coli responsible for the illnesses, several of which required hospitalization. The department undertook an onsite inspection of the farm as well as interviews with households that purchased the farm's milk.
McBee Dairy Farm operates a cow share program that allows it to distribute raw milk without technically selling it, since the retail sale of raw milk is illegal in Tennessee. A Tennessee Health Department spokesperson says investigation of the case included a recommendation that the farm engage a consultant to ensure food safety in the operation.
"This outbreak points out, again, the serious risks associated with drinking unpasteurized or 'raw' milk," says Health Commissioner John Dreyzehner in a statement. "While people with stronger immune systems may be able to overcome the bacteria found in raw milk, children, older people, pregnant women and those with health conditions can be seriously harmed by bacteria in non-pasteurized milk products and should not consume them."
Raw milk has been the subject of legislation and challenges in several states recently. After a long fight, Wisconsin's Senate has allowed legislation out of committee that would allow sales of raw milk in the state, with a vote expected in 2014. In Oregon, a farmer recently challenged the constitutionality of a rule against advertising raw milk sales.