New Products
Technology Sourcebook
Embedded PC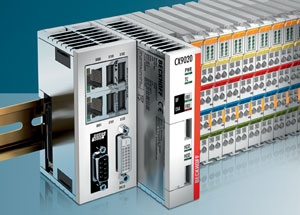 Equipped with a 1GHz ARM Cortex A8 processor, the DIN rail-mounted Beckhoff CX9020 embedded PC is suitable for a range of PLC and motion control applications in small and medium-sized machines, systems or buildings. It features a CPU, numerous connectivity solutions and optional interfaces, a power supply and direct I/O interface for Beckhoff I/O systems; the CPU has access to 1GB of internal DDR3 RAM memory and is equipped with 2 microSD card slots and a 256MB microSD card.
Beckhoff Automation LLC; www.beckhoff automation.com


I want to hear from you. Tell me how we can improve.