New Products
Technology Sourcebook
Handheld printer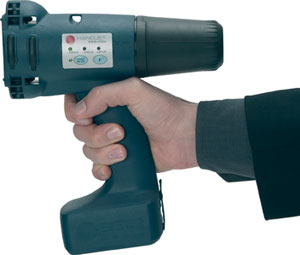 The EBS-250 HandJet handheld printer weighs less than 2 lb., including its on-board rechargeable battery and ink cartridge. It prints on a variety of corrugated materials including metal, glass and plastic substrates.
EBS Ink-Jet Systems USA, Inc.; 847-996-0739; www.ebs-inkjet-usa.com


I want to hear from you. Tell me how we can improve.