New Products
Technology Sourcebook
Concrete patch kit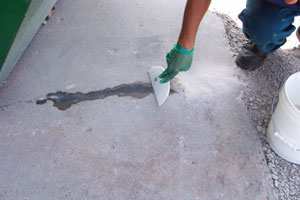 The Thermal-Chem TuffPatch UF concrete repair kit permanently repairs spalled and deteriorated concrete. A low viscosity allows deep penetration into hairline cracks and adhesion to concrete. Repaired areas are suitable for heavy fork truck traffic in 15 min. at 72°F.
Thermal-Chem; 800-635-3773; www.thermalchem.com


I want to hear from you. Tell me how we can improve.