New Products
Technology Sourcebook
Midsize trimmers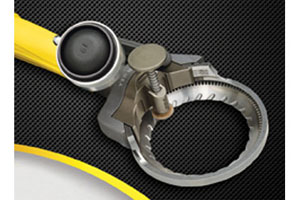 Designed for beef, pork and poultry cutting and defatting operations, Bettcher Quantum midsize trimmers range in blade diameter from 2.6 to 3.5 in. Features include straight, hooked and flat blade profiles; a depth-limiting gauge; and an adjustable, low-profile thumb support, as well as a permanently assembled, lubed-for-life flexible shaft and casing. The trimmers allow ambidextrous operation.
Bettcher Industries, Inc.; 440-965-4422; www.bettcher.com


I want to hear from you. Tell me how we can improve.