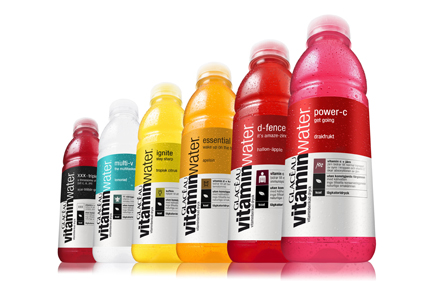 The Coca-Cola Company and Energy Brands Inc. announced Monday they reached preliminary approval of a settlement agreement in a lawsuit challenging the labeling and marketing of its Glaceau vitaminwater brand.
The plaintiffs sued Coke for alleged deceptive labeling and marketing of the beverages. Though the company denies all allegations, Coke agreed to reach a settlement.
Under the proposed terms, Coke and Energy Brands will be required to post the total amount of calories per bottle on the front label in addition to placing "see nutrition facts for more detail" in bold type on the front of the beverage. Coke also agreed to refrain from making certain statements regarding the product's effects on the body.
The settlement agreement will apply to residents of Florida, Ohio, Illinois and Missouri as well as the US Virgin Islands who purchased vitaminwater beverages from Jan. 1, 2003 through Sept. 25,2014.
Coke acquired Energy Brands, also known as Glaceau, in 2007. The company is a privately owned subsidiary of the Coca-Cola Company.
The hearing for final approval is scheduled for Dec. 2 at the United States District Court for the Southern District of Ohio.