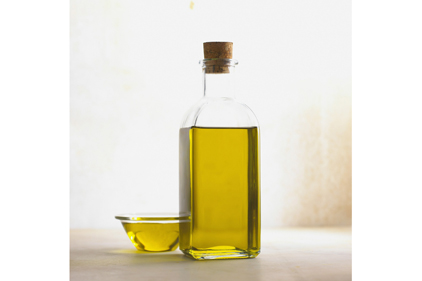 A new study conducted by the North American Olive Oil Association says (NAOOA) half of olive oil consumers are confused when it comes to choosing the right product because they are unsure of what is important.
In all, only 25 percent of consumers said they are "very knowledgeable" about olive oil, according to the study.
But olive oil is still not the largest player in the kitchen with only four in 10 US consumers reporting they use olive oil, accounting for about 15 percent of the retail volume sales compared to other cooking oils.
"There remains a lot of work to be done to help make olive oil a mainstay in kitchens across the US," says Eryn Balch, executive vice president NAOOA. "The nation's top food and nutrition experts have embraced the health messages about olive oil already. Now we hope they'll be a key part of addressing consumer confusion, debunking myths and fostering a better understanding of olive oil's taste, versatility and well-documented health benefits."
According to the NAOOA, many U.S. olive oil users lack knowledge when it comes to olive oil uses and health benefits, including:
-6 percent know the color of olive oil is not related to the quality.
-15 percent understand light-tasting olive oil does not have fewer calories than other olive oils.
-Only one in four regular users knows that unlike wine, olive oil does not get better with age.
NAOOA advises consumers pay attention to the labels in order to purchase the oil best for their intended use while looking for the country of origin statement. The association also recommends buying a bottle size to be used within eight to 12 weeks and purchasing oils sold in dark bottles which are best at reducing light damage.