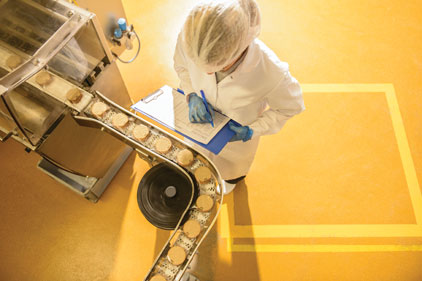 The British Retail Consortium has published has published the seventh issue of the BRC Global Standard for Food Safety, recognized internationally as a standard for good manufacturing practices in food, packaging, storage and distribution as well as consumer products.
The publication of the seventh issue followed a consultation to understand stakeholders' requirements and examine the emerging issue in the food industry.
"The development of Issue 7 has been based on the values of the previous issues while ensuring that the update reflects the latest best practices," said David Brackston, BRC global standards technical director. "The consultation with the users of the Standard set the main focus for the rewrite which was to reduce the need for multiple audits and encourage consistency of the audit process; we believe the working groups have achieved this aim."
According to researchers, the focus of the new issue has been:
• continuing to ensure consistency of the audit process.
• providing a standard with the flexibility to include additional voluntary modules to reduce the audit burden.
• encouraging sites to put systems in place to reduce their exposure to fraud.
• encouraging greater transparency and traceability in the supply chain.
• encouraging adoption of the standard as a means of improving food safety in small sites and facilities where processes are still in development.
Issue 7 also retains an emphasis on management commitment, a HACCP-based food safety program and supporting quality management system.
For more information visit www.brcglobalstandards.com.