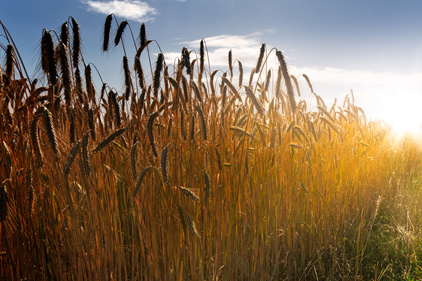 New research is shedding some light on future of the world's wheat supply. According to a new global study led by a University of Florida scientist, for every degree Celsius that the temperature increases, the world loses 6 percent of its wheat crop.
Researcher Senthold Asseng, a UF professor of agricultural and biological engineering, said he used a computer model approach to reach the finding of temperature increases and wheat production.
"We started this with wheat, as wheat is one of the world's most important food crops," said Asseng, whose team's study was published online in December last year in the journal Nature Climate Change. "The simulations with the multi-crop models showed that warming is already slowing yield gains, despite observed yield increases in the past, at a majority of wheat-growing locations across the globe."
According to the university, global food production needs to grow 60 percent by 2050 to meet the projected demand from an anticipated population of more than 9 billion people.
"That's a huge agricultural challenge, complicated by temperature increases due to climate change," Asseng said.
By pooling models, as part of the global Agricultural Model Intercomparison and Improvement Project (AgMIP), scientists found they can better predict the impact of warmer temperatures on wheat yield, Asseng said.
Researchers worked with 30 wheat crop models and tested them against field experiments. In those experiments, average season temperatures ranged from 15 to 32 degrees Celsius, or 59 to 89.6 degrees Fahrenheit.
Temperatures in the past 100 years have risen by more than 0.6 degrees globally and are projected to increase by 2 to 4 degrees Celsius by the end of the century, according to the International Panel on Climate Change.
 To counteract the decline in wheat, Asseng said new heat-tolerant wheat cultivars and crop management are needed.