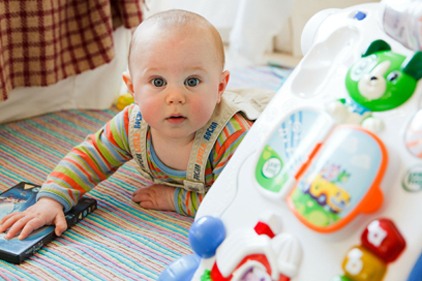 A new study by the American Academy of Pediatrics (AAP) found a significant amount of pre-packaged meals and snack foods for toddlers in the US contain high amounts of sodium or sugar.
The March 2015 Pediatrics study, "Sodium and Sugar in Complementary Infant and Toddler Foods Sold in the United States," (published online Feb. 2), examined the sodium and sugar content of 1,074 dinners, snacks, fruits, vegetables, dry cereals, juices and desserts for toddlers, according to AAP.
Researchers found 72 percent of dinners were high sodium and contained more than 210mg per meal. The average dry fruit snacks contained 60 grams of sugar and 66 percent of calories from total sugars. In addition to this, out of 79 infant mixed grains and fruits tested, researchers said 41 contained at least one added sugar, and 35 of these foods contained more than 35 percent calories from sugar.
AAP called the results concerning, and urged parents to read nutrition labels as lower sodium and sugar intake can set taste preferences for healthy choices later in life.
The Grocery Manufacturers Association responded to the study in a statement saying it is concerned the research does not accurately reflect the range of healthy products available since the study is based on 2012 data.
 "(The study) does not reflect new products with reduced sodium levels, and it could needlessly alarm and confuse busy parents as they strive to develop suitable meal options that their children will enjoy," the association said.