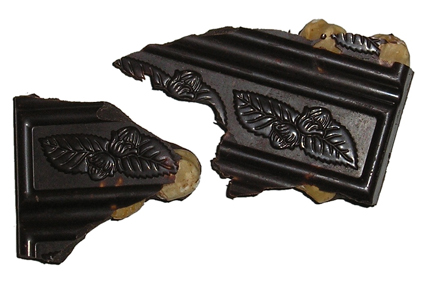 A recent study from FDA that tested 100 dark chocolate products found many of the sweet treats contained milk despite a lack of clarity on the food label.
"This can be a problem, since even one small bite of a product containing milk can cause a dangerous reaction in some individuals," says researcher Binaifer Bedford, an Oak Ridge Institute for Science and Education (ORISE) fellow at FDA.
FDA says milk is classified among the eight major food allergens (the others are wheat, eggs, peanuts, tree nuts, fish, Crustacean shellfish and soybeans)and US law requires these foods to be listed on the label. Undeclared (not listed on the label) allergens are a leading cause of food recall requests by the FDA.
Bedford said that although a manufacturer may not intend to use milk in a dark chocolate product, if this product shares the same equipment as those used to make milk chocolate, traces of milk may inadvertently end up in the products.
After hearing from consumers who had eaten dark chocolate and experienced harmful reactions, FDA tested 100 dark chocolate bars for the presence of undeclared milk.
"We divided the bars into categories based on the statements on the labels," Bedford said. The categories included precautionary statements such as "may contain milk" or "may contain traces of milk"; statements such as "dairy-free" or "allergen-free"; no mention of milk on the label; and inconsistent statements.
 Bedford said a high number of the products FDA tested contained milk, even if not listed on the label. Two out of 17 products labeled "dairy free or allergen-free" were found to contain milk, and 55 of 93 bars without any clear indication of the presence of milk also were found to contain milk.