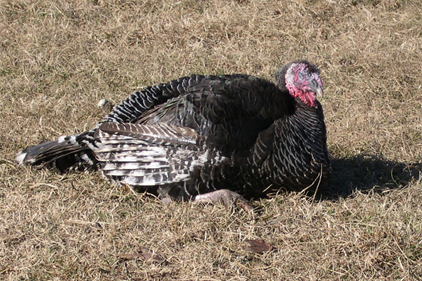 The Missouri Department of Agriculture (MDA) confirmed Monday that avian influenza has infected birds at a second turkey farm in the state.
Just one day earlier, state officials announced that turkeys at a grower facility with a commercial turkey flock of 30,100 had been infected with H5N2 avian influenza.
MDA is working with USDA along with state health officials and industry partners to coordinate a response.
According to USDA's National Veterinary Services Laboratory (NVSL) these incidents mark the first time H5N2 had been detected in Missouri.
Avian flu has made headlines in recent months as outbreaks of a strain of avian flu have been reported in Minnesota, Oregon, Washington and Idaho.
Following protocols, both Missouri facilities were immediately quarantined and the remaining turkeys in the involved flocks will be depopulated and will not enter the food system. Following USDA protocols, surveillance and testing procedures are underway at properties near the affected facilities to ensure the virus has not spread. 
 Officials stated that while avian influenza is lethal to birds, no human cases of these viruses have been detected in the US, Canada, or internationally, and there is no immediate public health concern.