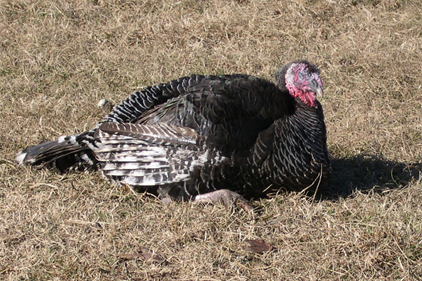 The avian influenza outbreak that has devastated turkey flocks across the country, including suppliers to Jennie-O Turkey store, has forced the company to layoff employees at a Minnesota plant.
According to a statement released Tuesday, the company's plant in Faribault, Minnesota will move to a single processing shift for the foreseeable future resulting in 233 employee layoffs. Minnesota is one of the top turkey producing states in the US.
Company representatives say they expect the layoffs to be temporary and intend to bring everyone back to work once bird numbers return to normal.
"We do not have an anticipated return to work date at this time, but look forward to welcoming our team members back when production levels return to normal," said Randy Vergin, plant manager.
Since December of last year, government officials at USDA have identified a number of cases of highly pathogenic avian influenza H5 in the Pacific, Central and Mississippi flyways. The disease has been found in wild bird and continues to spread in backyard and commercial poultry flocks across multiple states.
As of May, USDA reported 122 detections of the virus affecting nearly 24 million birds.
APHIS is working closely with the Minnesota Board of Animal Health on a joint incident response.
According to APHIS, the HPAI H5N8 virus originated in Asia and spread rapidly along wild bird migratory pathways during 2014, including the Pacific flyway. Here the virus mixed with North American avian influenza viruses, creating new mixed-origin viruses which is highly pathogenic to poultry.