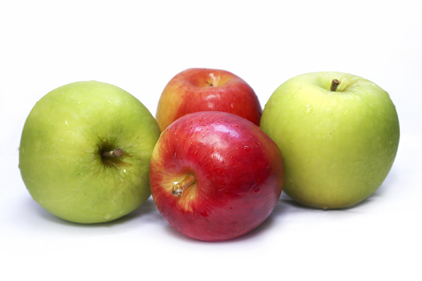 While consumers continue to wage battles on both sides of the genetically modified organisms (GMO) debate, officials at FDA have concluded a variety of genetically engineered apples and potatoes are just as safe and nutritionally valuable as their traditional counterparts.
On Friday, FDA announced it completed its evaluation of two varieties of apples genetically engineered by Okanagan Specialty Fruits, Inc., and for six varieties of potatoes genetically engineered by J. R. Simplot Company.
The Granny Smith and Golden Delicious apples, known by the trade name "Arctic Apples," are genetically engineered to resist browning by reducing enzymes that cause the discoloration, according to FDA.
 Simplot's varieties of Ranger Russet, Russet Burbank and Atlantic potatoes, known by the trade name "Innate," are engineered to reduce the formation of black spot bruises by similarly reducing the levels of certain enzymes in the potatoes. The potatoes are also engineered to produce less acrylamide.