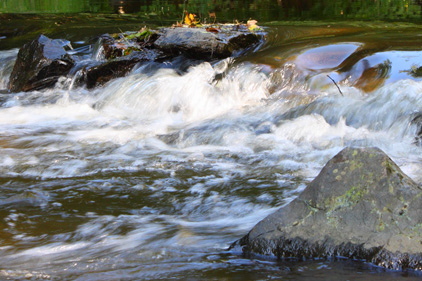 As the world prepares to the sustainability of our natural resources on world water day Sunday, a new report from the United Nations suggests there is an urgent need to better manage the world's water supply or the planet could suffer a 40 percent shortfall in water in just 15 years.
This conclusion was reached in the 2015 United Nations World Water Development Report, "Water for a Sustainable World", launched Friday in New Delhi, India.
"There is already international consensus that water and sanitation are essential to the achievement of many sustainable development goals. They are inextricably linked to climate change, agriculture, food security, health, energy, equality, gender and education. Now, we must look forward to measurability, monitoring and implementation", says Michel Jarraud, chair of UN-Water and secretary-general of the World Meteorological Organization
The report stresses that growing demand and the strain of development are putting pressure on the water supply. According to the report, demand for water is expected to increase by 55 percent by 2050 while many of the earth's groundwater resources are overexploited, and underground reserves are drying up.
Because of the growing population, the agriculture, energy and manufacturing industries must keep up with demand, further stressing the resource. The report asserts that through 2050, agriculture will need to produce 60 percent more food globally. With these industries ramping up production, the report estimates the demand for the water industry is expected to increase by 400 percent between 2000 and 2050.
Desperately in need of more sustainable practices, the report says it is time for people to change the way water is assessed, managed and utilized.
 "Water resources are a key element in policies to combat poverty, but are sometimes themselves threatened by development. Water directly influences our future, so we need to change the way we assess, manage and use this resource in the face of ever-rising demand and the over exploitation of our groundwater reserves.", said Irina Bokova, UNESCO director-general.