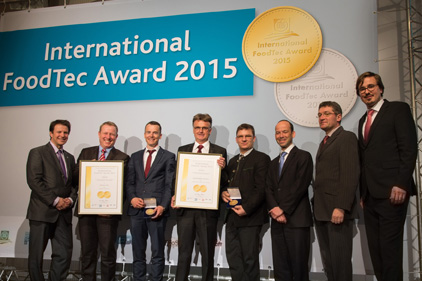 The DLG (German Agricultural Society) awarded Krones AG with to gold International FoodTec Awards.
Krones received the first medal for its VarioSpin pressure. According to Krones, the VarioSpin's specially developed swirl inlet along with its geometric vacuum tank design and the type-specific process control capabilities, provide substantial quality improvement and enhanced operational dependability.
Krones was awarded its second gold medal as the co-entrant for the "Transformation of thermal energy systems" project, which the Murau Municipal Utilities had submitted together with the Murau Brewery and Krones AG's Steinecker plant.
The project revealed how the Austrian Murau Brewery was able to achieve energy savings by connecting with its local heat network through Murau Municipal Utilities and by using and energy-saving Krones system. With the incorporation of an innovative stratified energy storage tank designed by Krones, the brewery was able to reduce its energy expenses by 30 percent.
 Founded in 1951, the Krones Group develops and manufactures machines and complete lines for the fields of process, filling and packaging technology.