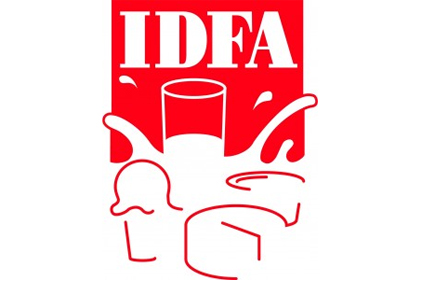 Representatives from the International Dairy Foods Association (IDFA) told USDA and HHS officials at a public meeting this week it is crucial that any dietary guidelines maintain an emphasis on the importance of consuming three servings of dairy a day.
IDFA, along with the public, was encouraged to provide written and oral comments to the governing bodies regarding recommendations released by the Dietary Guidelines Advisory Committee last month.
"The Dietary Guidelines should encourage consumption of nutrient-dense foods, like milk, yogurt and cheese, including those that contain some added sugars, sodium or saturated fat," said Michelle Matto, IDFA's nutrition and labeling consultant, who spoke on behalf of IDFA.
Matto said emphasized how dairy companies have made investments to improving the nutrient profile of their products by lowering fat, sugars and sodium.
IDFA's comments also responded to the importance of communicating the dietary recommendations to consumers when they are shopping or planning meals.
 IDFA's oral comments can be read here. The association will  submit written comments by the May deadline.