---
See Food Engineering's latest list of the Top 100 Food & Beverage Companies.
---
Against a backdrop of consumer demand for sustainable and plant-based products, today's leading food manufacturers have had to be increasingly agile to adapt their portfolios and bring to market innovative new products.
This year's list of the world's Top 100 food and beverage companies saw more than half move up by at least one place, based on annual sales. There were seven non-movers, and 36 fell by one position or more compared to last year's ranking.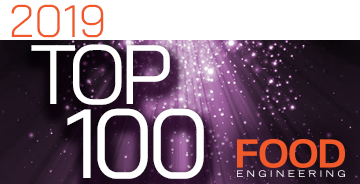 Article Index:
Revenues of the top 10 companies combined stood at around $450 billion, which is more than the collective revenues of the next 31 entrants.

No changes at the top
Topping this year's list once again is Nestlé, which posted a slight increase in annual sales in the past year, thanks in part to its savvy portfolio transformation strategy.
Following pressure from activist investor Third Point to sell underperforming areas of its business, Nestlé offloaded its U.S. confectionery unit—including brands such as Butterfinger and Nerds—to Italian firm Ferrero for $2.8 billion.
The Switzerland-headquartered company then announced a $7.15 billion deal for exclusive rights to sell Starbucks' line of packaged coffees and teas around the world. It also completed its purchase of vitamin and supplement manufacturer Atrium Innovations. Nestlé has said both acquisitions more than offset its divestments in terms of sales last year.
In total, the company completed acquisitions and divestments with a total transaction value of more than $14 billion during 2018.
"We made significant progress with our portfolio transformation and sharpened our group's strategic focus, strengthening key growth categories and geographies in the process," said CEO Mark Schneider. "Our unique nutrition, health and wellness strategy, with food, beverage and nutritional health products at its core, has become much clearer as we completed a sizable number of transactions."
PepsiCo maintained its second-place position, seeing its sales increase to $64.66 billion. The company is increasingly benefitting from the performance of its snacks portfolio to boost revenues. Its Frito-Lay North America unit—which includes brands such as Doritos, Cheetos and Tostitos—posted a 3.5% increase in sales. Meanwhile, as part of a shift toward healthier products, the firm bought baked fruit and vegetable crisp maker Bare Snacks.
The company's largest deal of 2018 was the acquisition of Israel-based carbonated water machine maker SodaStream for $3.2 billion. 
PepsiCo said its strong distribution capabilities, global reach, and design and marketing expertise—combined with SodaStream's unique product range—position the brand for further expansion and breakthrough innovation.
Completing the top three is Anheuser-Busch InBev, which posted a 3.2% reduction in sales to $54.62 billion. Struggling performance in Argentina, Brazil and South Africa affected the brewer. However, its three global brands—Budweiser, Stella Artois and Corona—grew revenue by 9%.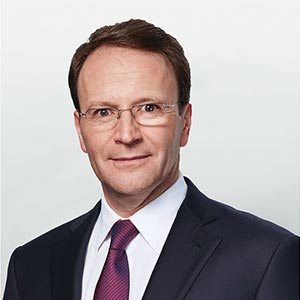 "Our unique nutrition, health and wellness strategy, with food, beverage and nutritional health products at its core, has become much clearer as we completed a sizable number of transactions."
–Mark Schneider, Nestlé

Biggest climbers
Recording a $9.68 billion sales increase, Brazilian meat processor JBS is this year's biggest gainer, leapfrogging fellow meat processor Tyson Foods, which itself saw revenues rise by $1.79 billion. 
The uplift follows a dire performance by JBS in 2017, in which it was involved in a food safety probe, and its controlling shareholder agreed to pay a $3.2 billion fine for its role in Brazil's corruption scandals.
However, the performance of its USA Beef unit has since bolstered the firm. In its full-year results presentation, JBS said: "The strong U.S. economy, coupled with the low unemployment rate, are promoting beef consumption and growing demand, resulting in higher margins for the U.S. beef."
Olam International was the second biggest riser, increasing sales by $5.53 billion. Brazilian meat producer Marfrig, meanwhile, jumped 37 places on the list, more than any other company. 
Other strong performers were Archer Daniels Midland, Grupo Bimbo and Conagra Brands.
While Conagra's sales plummeted in last year's list, partly as a result of the spinoff of Lamb Weston, its $10.9 billion acquisition of Pinnacle Foods has since boosted the Chicago-headquartered company.
Conagra CEO Sean Connolly said that during fiscal 2019 the company made "tremendous progress" on improving the long-term health of the business. "I am also pleased with the progress we have made on Pinnacle since we closed the acquisition in October 2018, and the integration remains on track," he added.
"With a multiyear innovation pipeline now in place for the Pinnacle portfolio and more opportunity in plant-based meat alternatives than previously forecasted, we are as optimistic as ever about the long-term value creation potential of the acquisition."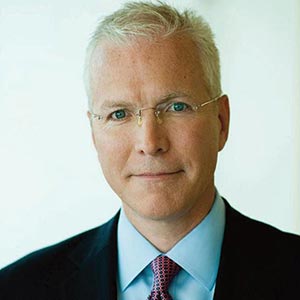 "With a multiyear innovation pipeline now in place for the Pinnacle portfolio and more opportunity in plant-based meat alternatives than previously forecasted, we are as optimistic as ever about the long-term value creation potential of the acquisition."
–Sean Connolly, CEO, Conagra

Furthest fallers
Unilever dropped seven places and lost the most in terms of revenue, from $26.06 billion last year to $17.1 billion this year. The owner of Lipton tea and Magnum ice cream was hit by adverse currency impacts and the divestiture of its spreads business, including brands Flora and Stork, to private equity firm KKR.
Last year, Unilever came under criticism from shareholders for attempting to make Rotterdam its sole global headquarters—possibly an attempt to insulate itself against Brexit—before eventually backing down following investor pressure. 
In December, the company bolstered its portfolio with the acquisition of Dutch meat replacement business The Vegetarian Butcher as a response to consumer demands for plant-based meals.
Other fallers were Heineken, Danone and The Coca-Cola Company. Coke recorded a 10% decline in net revenues, as it was hurt by the refranchising of its bottling operations. Sales for the year stood at $31.86 billion. However, organic revenues grew 5% and operating income increased 14%. The company completed the refranchising of its North American bottling operations in a move to create a system of economically aligned bottling partners.
Last year, Coca-Cola invested in or acquired sports drink brand Bodyarmor, Australian kombucha drinks maker Mojo, French fruit beverage brand Tropico and Australian beverage company Made Group.
"M&A can be like buses," said Coke CEO James Quincey. "You wait ages, then several come at once. One thing isn't a coincidence—if you look closely, all of these deals are part of being consumer-centric."
The firm's largest purchase saw it pay about $4.8 billion for Costa Coffee. When the deal was initially announced, Quincey said: "Coffee is one of the fastest-growing beverage categories in the world at 6%. It's also a category with many different elements—from vending to coffee shops to roast-and-ground to instant to pods and capsules.
"In short, coffee is a big business with many formats. It's also a remarkably fragmented business. No single company in the world has a strong foothold across all parts of coffee. And that includes Coca-Cola. We have great brands like our ready-to-drink Georgia coffee lineup in Japan, but Coca-Cola doesn't have a broad, global portfolio in this growing category." The company has since launched a line of ready-to-drink Costa Coffee products.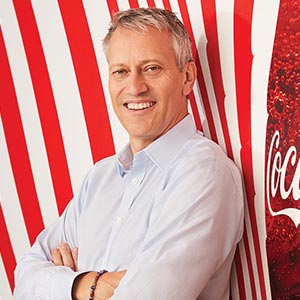 "M&A can be like buses. You wait ages, then several come at once. One thing isn't a coincidence—if you look closely, all of these deals are part of being consumer-centric."
–James Quincey, CEO, Coca-Cola

New entrants
The highest new entrant in this year's list is Keurig Dr Pepper, which was formed following the merger of Keurig Green Mountain and Dr Pepper Snapple. This combination of the two beverage companies into one entity has joined brands such as Dr Pepper, 7UP, Snapple, A&W, Mott's and Sunkist with coffee brand Green Mountain Coffee Roasters and the Keurig single-serve coffee system.
Commenting on the new company's full-year results, Keurig Dr Pepper CEO Bob Gamgort said: "We finished 2018 on a strong note, successfully managing through the merger integration and achieving full-year results in line with our 2018 targets. We also delivered strong in-market performance, growing market share in carbonated soft drinks, single-serve coffee and other key categories." The firm also acquired premium water company Core Nutrition for $525 million.
Meanwhile, U.S.-based Post Holdings was boosted by its $1.8 billion acquisition of British cereal maker Weetabix and $1.5 billion deal for refrigerated food company Bob Evans. Other players new to this year's list are Hangzhou Wahaha Group, Tsingtao Brewery, Kewpie Corporation and Perdue Farms.

CEO switches
Last year saw a raft of new appointments to senior positions, with three of the top five companies naming new CEOs.
Indra Nooyi departed PepsiCo after 12 years as chief executive, during which the company's revenues rose by 80%. She was replaced by Ramon Laguarta. Nooyi had been under pressure in recent years to align PepsiCo's portfolio with consumers' growing interest in health and nutrition. The company has shifted its focus away from carbonated soft drinks, which account for a smaller proportion of overall sales than ever before.
JBS appointed Gilberto Tomazoni, who had been serving as COO, as its new chief executive. Tomazoni replaced the company's founder José Batista Sobrinho, father of major shareholders Joesley and Wesley Batista.
Following the resignation of Tom Hayes from Tyson Foods for personal reasons, Noel White took over as Tyson Foods CEO. White has more than 30 years' experience in the food industry and was previously Tyson COO and the head of its poultry business. 
Elsewhere, Alan Jope became Unilever CEO after the departure of Paul Polman, who led the Anglo-Dutch company for more than a decade. Unilever said during Polman's tenure, the business delivered "consistent top- and bottom-line growth." Under Polman, the firm acquired a raft of new brands, including Tazo, Mãe Terra, Weis, Grom and Talenti Gelato & Sorbetto.
Jope previously led Unilever's beauty and personal care division and has been on the company's leadership executive since 2011. When he was appointed CEO, Unilever said: "Alan has a deep understanding and experience of our business, the industry and the markets in which we operate." Jope's first major move in the food and beverage space was the acquisition of UK brand Graze to accelerate Unilever's presence in the fast-growing healthy snacking sector.
Other changes saw Gregory Heckman take the helm at Bunge following the departure of Soren Schroder. Bill Newlands become Constellation Brands CEO, and Eduardo Miron was named Marfrig chief executive.
In the dairy industry, Fonterra appointed Miles Hurrell as its CEO, 18 years after he first joined the New Zealand co-operative. The company has since announced it is on track to record an annual loss of as much as $435 million due to a range of write-downs across its global business.
Following a review that began last year, Fonterra said it now needs to reduce the carrying value of several of its assets and take account of other one-off accounting adjustments, which total about $525 million to $551 million. The firm will not pay a dividend this year as it aims to reduce its debt.


Cashing in on plant-based demands
The number of new food and beverage products featuring plant-based claims increased by 62% CAGR globally between 2013 and 2017, according to research from Innova Market Insights. Growing consumer interest in health, sustainability and ethics is driving plant-derived ingredients and products into high popularity, with growth occurring in areas such as plant proteins, active botanicals, sweeteners, herbs and seasonings and coloring foodstuffs.
"The dairy alternatives market has been a particular beneficiary of this trend," said Lu Ann Williams, director of innovation at Innova Market Insights. "In the move to offer something new, we are starting to see an increasing variety of non-soy, plant-based ingredients, including cereals such as rice, oats and barley. We also noticed an increase in nuts, such as almonds, hazelnuts, cashews, walnuts and macadamias, as well as coconut and more unusual options such as lupin, hemp and flaxseed."
As plant-based alternatives continue to make further inroads into the mainstream, dairy companies have been quick to respond. Danone revealed plans to triple the size of its plant-based business by 2025 by combining its position in the dairy industry with the high plant-based growth potential. The company is looking to grow plant-based sales from €1.7 billion to around €5 billion.
Earlier this year, Greek yogurt maker Chobani released nine coconut-based products to capitalize on plant-based demands. The company has avoided the 'yogurt' label for the line as it aims to advocate for transparency and clear distinctions between dairy and plant-based products.
As consumers opt for more plant-based products out of concern for the environment, animal welfare or for health reasons, the meat alternative market is surging. A study by Barclays suggests it could reach $140 billion over the next decade and capture about 10% of the $1.4 trillion global meat industry.
With both Impossible Foods and Beyond Meat enjoying soaring demand for their products, major food manufacturers are entering the meat alternative market with their own products or investments in plant-based startups. 
Marfrig reached an agreement with Archer Daniels Midland for the production and sale of plant-based protein products in Brazil, while Nestlé, Tyson Foods and Smithfield Foods have all lined up launches of meat alternative products.
"Today's consumers are seeking more protein options, so we're creating new products for the growing number of people open to flexible diets that include both meat and plant-based protein," said Tyson CEO Noel White.
"For us, this is about 'and'—not 'or.' We remain firmly committed to our growing traditional meat business and expect to be a market leader in alternative protein, which is experiencing double-digit growth and could someday be a billion-dollar business for our company."

Sustainability challenges
Last year also saw top food and drink companies step up efforts to boost their sustainability credentials, as they came under increasing pressure from both lawmakers and consumers. In a bid to curb pollution, the European Parliament voted to approve a ban on a range of single-use plastic items such as plates, cutlery and straws. The measure is expected to come into force from 2021. 
In a major move to tackle rising waste levels, more than 250 organizations signed the New Plastics Economy Global Commitment, led by the United Nations and the Ellen MacArthur Foundation. The pact includes top food and beverage companies, governments and packaging manufacturers.
The commitment aims to create a "new normal" for plastic packaging by eliminating single-use packaging materials, increasing the amount of reused or recycled plastics in new products and innovating to ensure 100% of plastic packaging can be reused, recycled or composted by 2025. Food and drink companies that have signed up to the initiative include Nestlé, The Coca-Cola Company, PepsiCo, Pernod Ricard, Mars, McCormick and Diageo.
Scores of Top 100 companies have pledged to move to more sustainable packaging and have bolstered investments in renewable energy. There has also been a notable increase in industry-wide collaborations to challenge the reliance on single-use packaging.
As Danone announced plans to make 100% of its packaging recyclable, reusable or compostable, CEO Emmanuel Faber said, "We believe the time is now to step up and accelerate, embrace our responsibility and work with others to engage a radical shift that will help free the world from packaging waste."
Learn More: Industry Q&A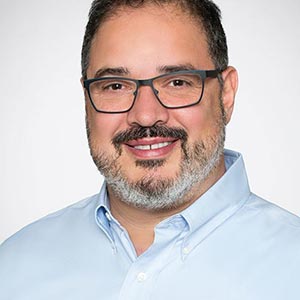 Q: What were Kraft Heinz's biggest successes over the last year?
A: This year, we're celebrating the 150th anniversary of our iconic Heinz brand with events around the world, including a fun collaboration with the talented singer, songwriter and Heinz Ketchup lover, Ed Sheeran. We're also thrilled that our powerhouse brands, such as Heinz and Philadelphia, continue their strong growth. For the first time ever, Heinz Ketchup reached 70% market share in the United States. Philadelphia Cream Cheese has been growing since 2014 and recently earned 68% U.S. market share. It's a testament to the power of our brands and to the timeless importance of our values as one of the world's largest food companies. In the words of one of our founders, John Henry Heinz, "To do a common thing uncommonly well brings success."
Q: What were the biggest challenges to continued growth?
A: Many of our brands are doing well and growing consistently, but this is not the case across our entire portfolio of products. Some have grown dusty and require renewed energy and creativity. Our company vision is "To Be The Best Food Company, Growing a Better World," and this focus has not changed. 
Q: What do you see as the key factors to Kraft Heinz's success going forward?
A: As I begin my tenure as CEO, I have a very clear goal for Kraft Heinz: to be among the elite companies that understand the future and lead the consumer packaged goods marketplace. Two factors are absolutely crucial to our success: curiosity and speed. We need to cultivate an obsessive curiosity about how consumers eat, where they eat, how they work and how they play. It's about understanding the lives of consumers today and in the future. Of course, this curiosity must lead to quick, resolute action. To stay relevant, our brands need to innovate fast and meaningfully. Faced with so much competition and industry change, we have no choice but to prioritize speed.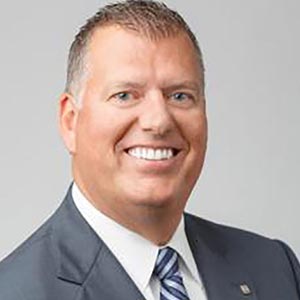 Q: What were ADM's biggest successes over the last year?
A: Over the last year, we've continued to expand our portfolio of innovative solutions and systems to meet customer needs across the food and beverage spectrum. We added capabilities in premium, certified organic vanilla; significantly expanded our array of health-supporting ingredients and supplements; created a global platform in natural citrus flavors; and added Neovia, a global leader in animal nutrition. Today, we're a leader in key fast-growing segments. For example, in the key alternative protein market, our products can now be found in retail and food service channels on three continents. 
Q: What were the biggest challenges to continued growth?
A: We had to maneuver through some external headwinds in the first half of 2019, including severe weather that hampered production and transportation in the U.S. But our team did a great job, ensuring that customer needs were met and—just as important—advancing our growth goals. 
Q: What do you see as the key factors to ADM's success going forward?
A: We're perfectly positioned to meet two critical demand trends: a global population that is growing and is becoming more affluent and conscious of what it eats and drinks. There are still many nations and regions for whom basic foodstuffs are critical sources of calories and basic nutrition, and companies like ADM—with global sourcing capabilities and extensive infrastructure and logistics networks—have an important role to play in ensuring that those demands are served efficiently and in a sustainable manner. Then there's the growth of the global middle class, and the resulting rapid shifts in consumer preferences. Our dramatic portfolio transformation over the last five years has positioned us as a global leader in meeting the needs of consumers who want foods that are healthier, natural, more convenient and sustainable. Our future is bright, and we're excited about the opportunities ahead.