"American consumers are buying beef in new ways , whether it is directly from local farms, ranches or online through e-commerce," says Mark Eisele, president-elect of the National Cattlemen's Beef Association in response to a new proposed bill in May 2023 to expand direct-to-consumer sales of beef and poultry.
Buying online is growing, and FPL Food LLC in Augusta, Ga., has been leaning into this trend while also selling large volumes of beef to retail stores, foodservice and food manufacturing partners. Founder, Francois Leger, first purchased the processing facility in Augusta in 2004, and eventually grew the business that now includes a grinding facility in Thomasville, Ga., as well as 3,500 acres of farmland raising genetically certified Angus and Wagyu cattle. The beef producer has three facilities and farms, with more than 1,500 employees.
FPL Food handles every aspect of production from the birth and raising of the animals to the harvest and final product. By implementing responsible agriculture practices at the farm and decreased transportation time to the harvest facility by buying and raising cattle in the Southeast, FPL Food is committed to giving back more to nature than it takes.
With continuous growth for the last twenty years, FPL Food has also continued to optimize its food operations with new equipment and more automation. In 2015, FPL Food added an inline X-ray inspection to measure the fat/lean ratio of portions before grinding. The new trim management system allowed for large pieces of beef—up to 40 lbs. each—and provided high throughput, unlike other systems that require different material handling methodologies. This process extracts more high-value beef and can be sold at a higher value.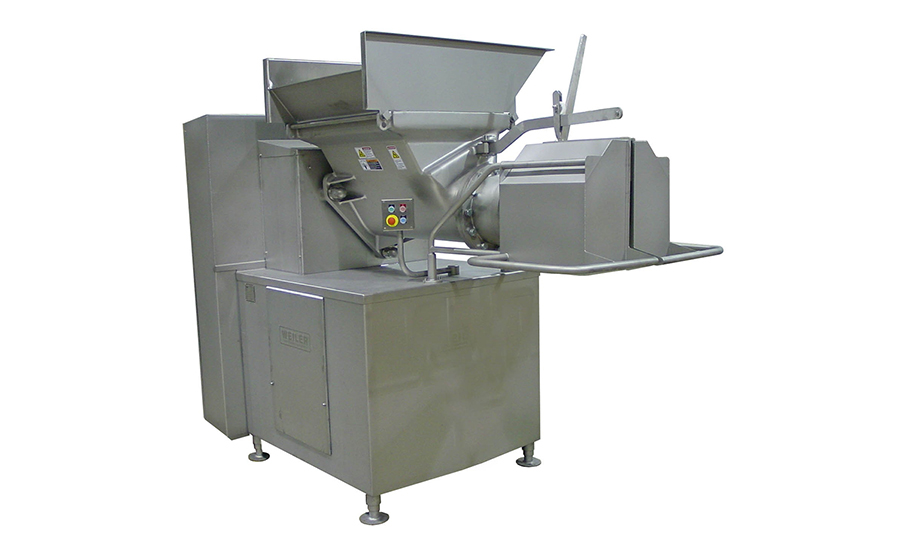 "The biggest benefit is the 100% sampling achieved by the inline X-ray machine. This eliminates all the sampling errors traditionally associated with extracting a 5-lb. sample from a 2,000-lb. combo of meat," says Tyler Randolph, corporate engineering manager at FPL, back in 2015.
Upgrading Mixer and Grinding Equipment
Recently, FPL upgraded from Provisur Technologies Inc.'s Weiler 1109 to the company's Dominator 14 and Dominator 1612 Mixer/Grinder. The equipment is designed specifically for fresh industrial meat grinding and alternative protein applications, focusing on improved product texture.
The counter-rotating paddles optimize rollback and turbulence that offers a more consistent particle definition. "The overlapping paddle system allows you to mix slower and achieve the optimal blend," says Leger, president and CEO of FPL Food. "It preserves the texture of the meat without extracting the protein, which gives you a much better texture and a less chewy texture in the meat."
Another added feature of the mixer pump grinder technology is the positive displacement pump controlling the speed of the blade, screw and pump. Moreover, the bone eliminators are included in the grinder head and offer more yield.
"The new equipment helped us increase capacity to produce 72,000 lbs. per hour," says Leger.
Similar to the addition of X-ray inspection equipment, more automation also offers greater plant flexibility. "We were also able to modify the grinding equipment by adding a custom-made programmable logic control (PLC) program," says Leger. "So, on each system, the grinder is independent and recipe-driven. Depending on the recipe, we can easily adjust the blending and chilling times for each batch."
FPL Food also uses the Formax ULTRA26 former from Provisur to deliver precise weight and shape control for its meat products. This servo-driven knock-out former includes a feed screw assembly that offers simplified maintenance and cleaning due to the modular design. The forming machinery provides a water-cooled double enveloping main reducer with a temperature sensor to monitor its condition.
"We currently have three forming machines for our frozen patties," says Leger. "The main benefit from the new forming machine is that we have a more consistent quality and weight across each patty. I've used other formers in the past, but Formax equipment delivers more volume and better texture."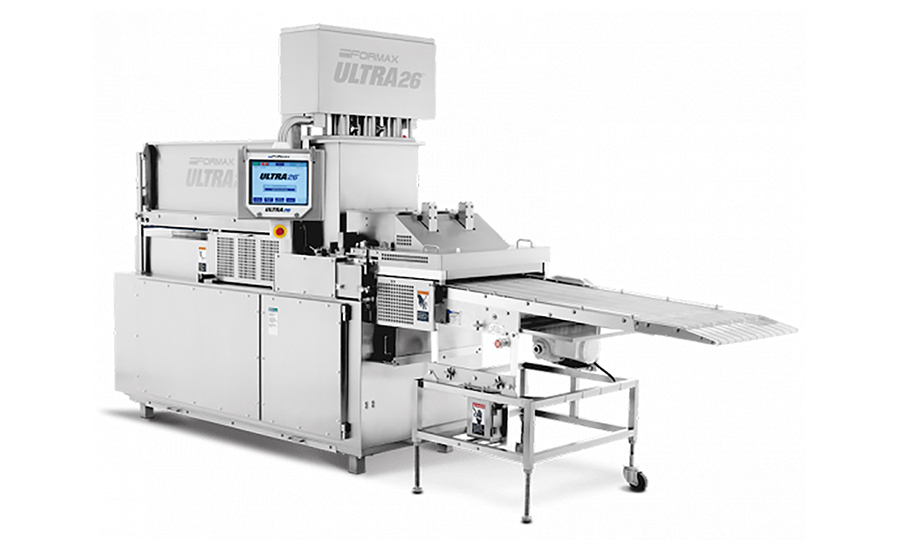 The three machines create small columns of vertically stacked patties. The application includes filling the cavity during the mold plate's dwell period, which results in more even cooking, consistent internal temperatures, better overall shapes and an improved tender texture, according to FPL.
"The beauty of the 'Tender Form' system is that the patties maintain a consistent shape, even when you cook them on a barbecue," says Leger. "We also use the 'Homestyle Patty' system, which gives you a better texture and the feeling of a homemade burger."
A Growing Business
With growing interest in alternative protein and a high demand for traditional beef products, FPL Food is moving fast and continuously looking to expand its operations. "These are strong, extremely durable machines and Provisur is always evolving to help us meet our needs," says Leger.