New Products
Technology Sourcebook
Packaging Software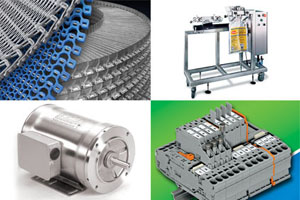 Rexroth IndraMotion for Packaging version 12 software offers an open IEC61131-3 programming environment allowing OEMs to configure and program packaging applications that require precise synchronization, camming, registration, electronic gearing, collating, robotic path planning and dynamic belt synchronization. The open architecture programming environment supports the use of OMAC packaging guidelines like PackML and use of PackTags including a wizard to configure the template.

Bosch Rexroth AG
www.boschrexroth-us.com



I want to hear from you. Tell me how we can improve.