New Products
Technology Sourcebook
Stop locks
With 4 indexing positions, Winco metric-sized, RoHS-compliant GN 702 zinc die-cast stop locks close and hold doors, flaps, slide-in models and more by locking in four 90° positions. Versions are available with a flange for surface mounting, with a female thread and with a male thread. The indexing mechanism for the flanged and female-threaded types is steel/plastic, with zinc plated, blue passivated steel parts; for the male threaded type, the mechanism is zinc die cast/plastic.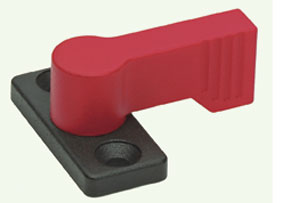 J.W. Winco, Inc.; 800-877-8351; www.jwwinco.com


I want to hear from you. Tell me how we can improve.