New Products
Technology Sourcebook
Diaphragm pumps
EHEDG, FDA and 3A approved, Almatec BIOCOR B20 and B32 air-operated diaphragm pumps utilize ball-lifting magnets that can be attached to the pump housing from the outside at the location of the 4 ball valves. With the use of magnets, the ball valves can be lifted from their seats, allowing the pump to be drained entirely without needing to be disassembled or removed from the application for clean-in-place (CIP) and sanitize-in-place (SIP) capability.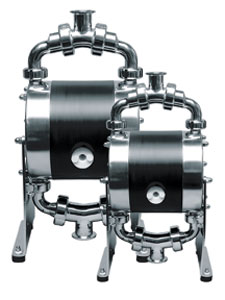 Almatec Maschinenbau GmbH;


I want to hear from you. Tell me how we can improve.