New Products
Technology Sourcebook
Metal detectors
Able to find metals even in "difficult" products such as cheese or high-salt-content foods, MPI Cassel metal detectors can find small particles of ferrous, nonferrous and stainless steel contaminants. Users are taken through a series of step-by-step, high-graphic screens to set standards for product testing.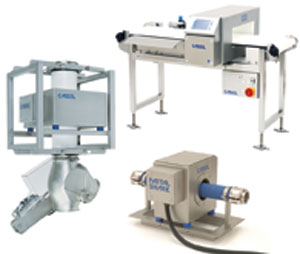 Magnetic Products, Inc.;
800-544-5930;

www.mpimagnet.com




I want to hear from you. Tell me how we can improve.