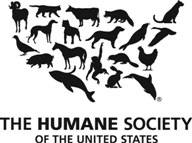 Denny's announced it will work with its suppliers to eliminate the practice of confining pigs in gestation crates for its bacon, sausage and other pork products. The restaurant chain and the Humane Society of the US have worked together to address animal welfare issues for more than five years.
In the pork industry, most mother pigs are confined day and night during their four-month pregnancy in gestation cages, which are roughly 6.6-ft. long and about 2-ft. wide and barely enough room for a full-grown pig to lie on its side, and not enough room to turn around. The crates' intended purpose is to keep female pigs from fighting in large pens. After pregnancy, pigs are put into a wider cage, which provides room for the piglets to nurse without being accidentally smothered by the mother's unintentional lying on a piglet.
Denny's, which has more than 1,650 locations in the US, is not the only retailer and/or producer/processor to make the switch, according to the Humane Society. McDonalds and Wendy's recently announced they will require suppliers to deliver plans for eliminating gestation crates. The Compass Group, operating 10,000 dining facilities in the US, will eliminate gestation crates from its supply chain by 2017. Pork providers, Smithfield and Hormel, have pledged to end the use of gestation crates at their company-owned facilities by 2017, and Cargill is already 50 percent crate-free. In addition, eight US states have passed laws to ban the practice, and five other states have bills pending to do the same.