New Products
Technology Sourcebook
Cold chain packaging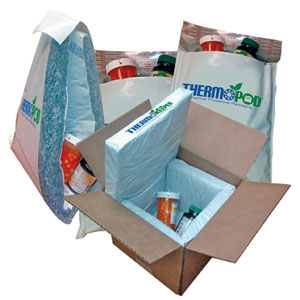 ThermoPod ThermoKeeper thick, insulated box liners feature ultra-insulating padding with an EPA-approved antimicrobial additive. The flocked cotton/wool insulation material is formed into a soft flat panel and then custom sized and laminated with a perforated poly film to form a 2-piece, pliable, insulated box liner. The shipping system folds together and is compressed to ship. When ready for use, it assembles into an air-tight, stand-up container with a full flap-over lid custom sized to fit snuggly inside customer shipping boxes. After use, the container can be collapsed for reuse or eco-friendly disposal. Private labeling is available.
ThermPod; 888-379-9695; www.thermopod.net


I want to hear from you. Tell me how we can improve.