New Products
Technology Sourcebook
Resinous flooring system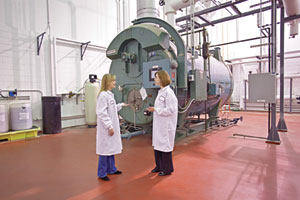 Engineered to resist bacteria, fungi, mold and algae, the Cornerstone FoodFloor resinous flooring system offers a coefficient of expansion similar to concrete. Suitable for areas subjected to chemicals, temperature fluctuations and water pressure used in the cleaning process, the system is environmentally friendly, with low or no volatile organic compounds.
Cornerstone Flooring; 800-659-7699; www.cornerstoneflooring.com


I want to hear from you. Tell me how we can improve.