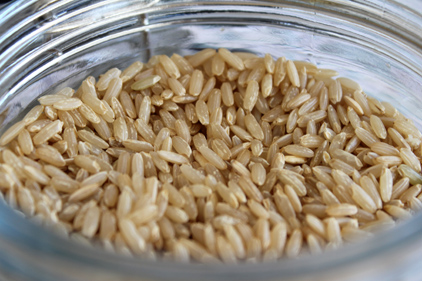 In January, Consumer Reports published an article, "Arsenic in your juice: How much is too much? Federal limits don't exist." Recently, the consumer watchdog produced a second report finding some high levels of inorganic arsenic, a carcinogen, in several rice products. "Arsenic in your food" reports on tests including more 200 samples of a host of rice products.
According to the article, no federal limits exist for arsenic in most foods, but EPA's standard for drinking water is 10 parts per billion (ppb). The article says levels of 10 ppb of arsenic in drinking water is twice what EPA originally proposed as safe, and the level of 5 ppb is what the state of New Jersey established as safe levels. Consumer Reports used the level of 5 ppb to establish what it considers a safe level in foods for the tests it performed on various rice products. Using the 5-ppb level in its study, the researchers found a single serving of some rice products could give an average adult almost one-and-a-half times more inorganic arsenic than that in a whole day's consumption of water, about one liter.
The study found the following trends:
►White rice grown in Arkansas, Louisiana, Missouri and Texas generally had higher levels of total arsenic and inorganic arsenic than rice samples from elsewhere.
►The average total and inorganic arsenic levels were always higher for brown rice than for white.
►People who ate rice had arsenic levels that were 44 percent greater than those who had not, according to an analysis of federal health data.
►Reducing arsenic in food is feasible.
Based on these findings, Consumer Reports experts are asking FDA to set limits for arsenic in rice products and fruit juices as a starting point.
Shortly after the Consumer Reports study was published, FDA published an online article, FDA Looks for Answers on Arsenic in Rice, which can be found in FDA's consumer pages. FDA has analyzed nearly 200 samples of rice and rice products and is collecting about 1,000 more. Rice is used as an ingredient in products like cereals, rice beverages and rice cakes.
According to FDA, arsenic levels in rice can vary greatly from sample to sample—even within the same product. FDA testing of initial samples found these levels of inorganic arsenic in micrograms (equivalent to ppb):
►Rice (other than Basmati rice): 6.7 per 1 cup (cooked)
►Rice cakes: 5.4 per 2 cakes
►Rice beverages: 3.8 per 240ml (some samples not tested for inorganic arsenic)
►Rice cereals: 3.5 per 1 cup
►Basmati rice: 3.5 per 1 cup cooked
Based on data and scientific literature available now, FDA isn't recommending that consumers change their consumption of rice and rice products at this time, but suggests people eat a balanced diet of grains.
"We understand that consumers are concerned about this matter. FDA is committed to ensuring that we understand the extent to which substances such as arsenic are present in our foods, what risks they may pose, whether these risks can be minimized, and to sharing what we know," says FDA Commissioner Margaret A. Hamburg, MD.
Consumer Reports, however, is asking FDA to set safe levels of arsenic in our food, much like the EPA has done with drinking water.