After lean months, profits on the horizon for pork producers
The market has been affected by last year's drought.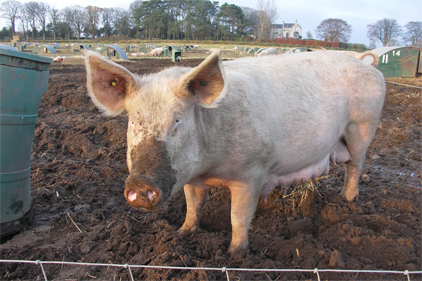 Profits may be on the way up for the pork industry after it has struggled through several consecutive losing months, according to Purdue agricultural economist Chris Hurt. The slowdown started in the spring of 2012 and continued through the winter, but a peak in feed prices last summer means there is light at the end of the tunnel. At the height of last year's drought, total hog production costs were up $12 per live hundredweight to around $72. If current trends continue, Hurt says, that figure could drop to as low as $60 by the fall of 2013. Diminished beef supplies and strong pork export markets will also help bring producers out of the doldrums. Hurt expects producers to regain profitability in lateApril or early May with the spring hog price rally underway and as meal prices decrease with the South American soybean harvest.


I want to hear from you. Tell me how we can improve.