Snack food maker Shearer's Foods has been sold to Wind Point Partners, a Chicago-based private equity firm. Shearer's founding family will step down from their leadership positions, and C.J. Fraleigh will join the company as chairman and CEO. The company's headquarters will remain in Ohio.
Statco Engineering announced the appointment of Jack Jordan as vice president of business development and national sales. Jordan will be responsible for growing Statco's systems business with national food, dairy and beverage processors in North America.
Nilfisk Industrial Vacuums Division announced the appointment of Jamie O'Neill as director of sales.
Apache Stainless Equipment Corporation hired Dennis Buehring as VP of sales and marketing and Mark Nelson as director of engineering. Buehring will be responsible for sales and marketing of the Apache and Mepaco equipment brands as well as developing Apache Stainless Equipment's long-term strategic goals.
Retrotech Inc. announced the appointment of Paul Deveikis as chief executive officer.
In Memoriam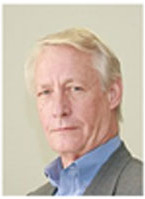 It is with sincere sadness that we report the death of Food Engineering Contributing Editor Allen Merritt. Over the years, Allen was a frequent attendee of the Food Automation & Manufacturing (FA&M) Conference. After he retired from Gold Kist as vice president of science and technology in 2007, he joined the Food Engineering team as a consultant for the FA&M program and worked to recruit speakers for the conference. In recent years, Allen played an active role in the success of ProcessTechnologyXchange and MeatProcessingXchange. An avid sailor, athlete and wine and culinary enthusiast, Allen received his bachelor's, master's and PhD degrees in chemical engineering from Georgia Tech. He was a member of the Georgia Tech College of Engineering Hall of Fame,  a director of the University of Georgia Research Foundation and a member of the Georgia Tech Engineering College Advisory Board. Allen died suddenly in December 2012. He will be greatly missed.