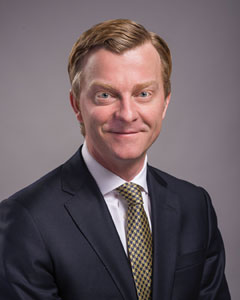 Erik Arfalk
Earthbound Farm named Kevin Yost president, while Charlie Sweat, the company's former chief executive officer, will move into an advisory role.
John Mazelin was named executive director of the Contract Packaging Association.
Barry-Wehmiller Companies, Inc. announced the acquisition of Paris-based Arcil SA.
Erik Arfalk was named vice president of communications and branding for Atlas Copco Compressors. The company also acquired Edwards Group Ltd.
Bunge North America has completed the purchase of the wheat milling business of Grupo Altex S.A. de C.V.
Dematic acquired Montana-based Upturn Solutions.
Back to Nature Foods Company, LLC has acquired the SnackWell's cookies and snacks businesses from Mondelez Global LLC.
David Heigl will assume the position of sales manager for North and South America for seepex, while Gordon Fenton is rejoining the company as engineering manager.
Mac Process and Schenck AccuRate announced their merger, and will continue operations in North America under the name Schenck Process LLC.
TMI International, LLC announced David Rimbey will be transitioning into the role of president and chief executive officer.
The International Association for Cold Storage Construction announced Wade Hudson, president of Cold Storage Construction Services Inc., was elected as the 2013-2014 chairman of the association's board of directors; Erik Gunderson, executive vice president at  Primus Builders, was elected vice chairman; and Brian King, partner, A M King Construction in Charlotte, was elected treasurer.
Aaron Landolt was named vice president, business development, process and industrial for Day & Zimmerman.
Ken Poxon joined Harpak-ULMA Packaging as national sales manager, Canada.