Dry Processing
Baghouse performance analyzers/controllers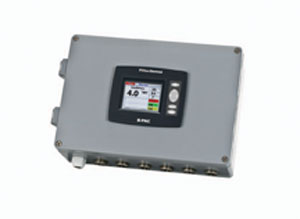 FilterSense's B-PAC baghouse analyzers and controllers provide a combination of features to help powder processing, air pollution control and dust collection users meet regulatory compliance. The controllers integrate control, sensing and high-speed digital signal analysis to detect/locate filter leaks before emissions are visible, failed pulse solenoids that can lead to plugged filters and ruptured or frozen pulse-jet diaphragms. The controller also provides intelligent filter cleaning, lowering emissions while reducing compressed air usage.
FilterSense; 978-927-4304; www.filtersense.com


I want to hear from you. Tell me how we can improve.