New Products
Technology Sourcebook
Sandwich line depositor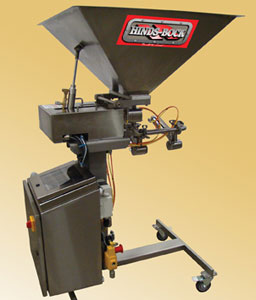 Capable of depositing sandwich salads including tuna, egg and chicken onto bread, buns, tortillas or dough, the Hinds-Bock USDA-approved 2P-01 servo pump filler also deposits condiments at speeds up to 334/min. over a 2-lane conveyor. The filler has a color operator interface screen that allows the selection of depositor settings by entering a recipe. Open, ribbon, positive shutoff and ribbon positive shutoff spouts are available.
Hinds-Bock Corp.; 877-292-5715; www.hinds-bock.com


I want to hear from you. Tell me how we can improve.