New Products
Technology Sourcebook
Leak detector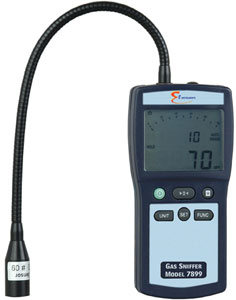 The E Instruments Model 7899 Gas Sniffer portable leak detector pinpoints small leaks of any combustible gas or hydrocarbon emitted from piping and/or appliances. It includes an 11-in., fully flexible probe for hard-to-reach places; auto zero-drift adjustment; a visual LCD and bar graph display; and audio alarm.
E Instruments International; 215-750-1212; www.e-inst.com


I want to hear from you. Tell me how we can improve.