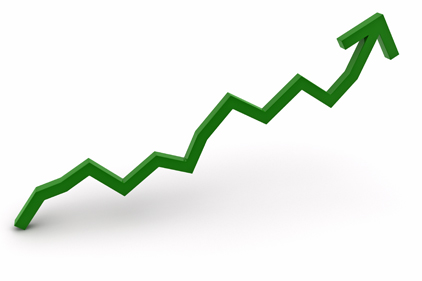 By now, most manufacturing operations understand the type of impact continuous improvement initiatives can have on multiple bottom lines. But attaining that business value is a journey, not a destination, according to Parsec Automation Corp. Programs like Six Sigma, lean manufacturing and OEE are all extremely valuable, but their occasionally conflicting priorities and methods can confuse food manufacturers.
How can your operation get started down the path to highly effective continuous improvement? Check out these nine habits of highly effective continuous improvement teams to get started.
Habit one concerns the "high efficiencies trap." For annual reports, operators prefer metrics indicating high levels of efficiency, but cherry picking metrics can hide areas for improvement. For example, many chosen metrics don't consider availability losses like changeover, sanitation or preventative maintenance in the calculation. Instead, they somewhat underhandedly chalk those losses up to an unpleasant necessity of doing business. OEE is a good alternative to metrics that fail to account for availability losses since it measures inefficiencies related not only to equipment but also consumables, infrastructure and personnel in one metric.
Parsec's second habit is assembling cross-functional improvement teams. Operations, engineering, production, quality assurance and maintenance departments are all capable of forming continuous improvement teams, but manufacturers can expect far more value from teams assembled across operational areas. By regularly discussing issues and opportunities and agreeing on solutions before implementing them, cross-functional teams minimize the potential negative effects of improvement initiatives on other departments.
Defining focused and achievable goals is Parsec's third habit. Evaluating ways to reduce production costs on the most profitable products results in the most dramatic improvements in overall productivity, so start with these. It's important for manufacturers to set challenging, but realistic, improvement goals. The study gives the example of an operation seeking to improve OEE from 30 to 40 percent. That 10 percent improvement represents an output increase of one-third, and may not be achievable for certain operations.
Parsec 's fourth recommendation is that manufacturing operations utilize automated KPI-based metrics. Providing real-time, accurate information to line-of-business managers and operators is crucial to overall effectiveness. If operators have access to the right KPIs, team members can quickly pinpoint and respond to events that hurt productivity. Manufacturers that have migrated to an automated system from a manual production event monitoring system have discovered many more losses than originally captured by manual techniques.
Habit five of highly effective continuous improvement teams is to selectively involve operators in data collection. Line operators, with their firsthand experience with equipment, are often an underutilized resource in continuous improvement efforts. Since their primary responsibility is operating the line instead of collecting performance information, continuous improvement teams must develop non-intrusive protocols for operators to share vital information.
Parsec's sixth habit is to adopt root cause analysis of production losses. Continuous improvement teams must have timely access to relevant, accurate reports and analysis to both identify root causes of loss events and devise plans to eliminate them. Without a real-time performance system, such information can be difficult to obtain.  
Habit seven is to recommend and implement changes that deliver sustainable production improvement. To increase continuous improvement success, cross-functional teams can help analyze the root causes of production losses, prioritize the issues to be addressed and establish a consensus before implementing changes. Parsec recommends weekly meetings to address any issues or Intranet sites where suggestions for the continuous improvement team may be entered. When a change has been made, be sure to confirm it resulted in a sustainable improvement for the operation.
Parsec also recommends continuous improvement teams consider incentive programs to increase motivation. Metrics-based incentive programs can help achieve measurable and sustainable performance improvement. Some operators may be motivated by a bonus for a significant reduction in routine availability loss, while others may be encouraged by more creative options like team outings.
The final habit of highly effective continuous improvement teams is to benchmark with others in your industry. An operation cannot effectively measure its own progress without a sense of what excellent OEE in a given industry looks like.
Practicing these habits benefits continuous improvement teams in many types of food manufacturing operations. By using a cross-functional team to implement, monitor and control corrective solutions, companies can achieve higher levels of sustainability and profitability.