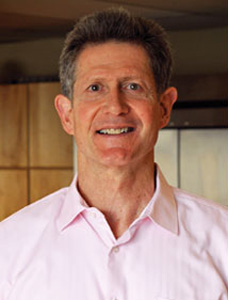 Kettle Cuisine Founder and CEO Jerry Shafir
Kettle Cuisine Founder and CEO Jerry Shafir will transition to chairman of the board. Joe Rainert will succeed him as CEO.
Joe Hogan, CEO of ABB, announced he will step down for private reasons. ABB's Chief Technology Officer Prith Banerje will also leave the company. In addition, ABB has agreed to buy Dynamotive Ltd to expand its drives and motors service business.
Harpack-ULMA Packaging announced the addition of Jan Erik Kuhlmann as president.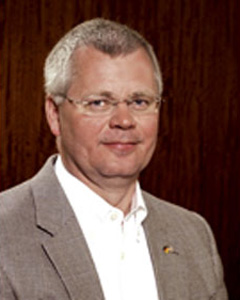 Jan Erik Kuhlmann, new president of Harpack-ULMA Packaging
Bernard Hees, CEO of Burger King, will take over as CEO of Heinz after its acquisition by 3G Capital and Berkshire Hathaway Inc. is complete.
Bühler Group has appointed Christoph Naef, director of sales, pasta and extrusion North America, to head of customer service for pasta and extrusion, headquartered in Uzwil, Switzerland. Michael Ehr will succeed him as the new director of sales, pasta and extrusion North America.
ConAgra  Foods, Inc. named Tom McGough president of its consumer foods group.
Invensys and Callisto Integration have formed an alliance to operate as a seamless services organization optimized for project design and delivery.
Tim Smucker, chairman of the board for the J. M. Smucker Company, and Danny Wegman, CEO of Wegmans Food Markets, were honored for outstanding contributions to the advancement and adoption of GS1 Standards at the Global Leadership Summit in Los Angeles.
 Alfa Laval USA's Sanitary Segment has reorganized into three teams. The business development team will be led by Jim Larsen, the channel management team will be led by Joe Landry, and the technical services team will be headed by Carl Lemke.