New Products
Technology Sourcebook
Synthetic compressor lubricants
Fully compatible with most OEM rotary screw and rotary vane compressor oils, Ultrachem Chemlube Plus Series synthetic lubricants can be used to top off and replace existing fluids. The lubricants are made with a thermally and oxidatively stable polyol ester (POE) blend. They are available in ISO grades 32, 46 and 68.
Ultrachem, Inc.; 302-325-9880; www.ultracheminc.com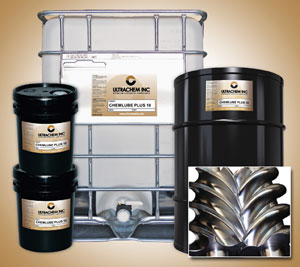 I want to hear from you. Tell me how we can improve.