Latest headlines
Sports superstars endorse sugary food and beverages, study finds
The majority of products endorsed by top athletes were unhealthy.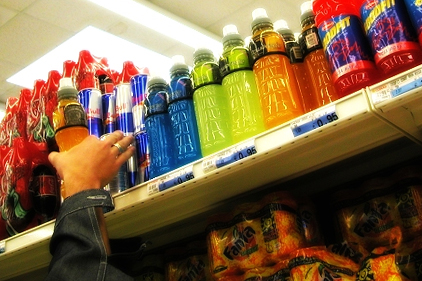 According to a new study published by Marie Bragg from the Rudd Center for Food Policy and Obesity at Yale University, most food and beverage endorsement deals for athletes are for sugary, high-fat foods. A list of advertising deals for 100 top athletes in 2010 revealed 512 total endorsements, 62 of which were for food products. Of those 62, 49 were low in nutritional value and high in sugar or fat. Top athletes also endorsed 46 sports drinks, sodas and other beverages, 43 of which contain calories from sugar.
The research reveals a divide between the healthy lifestyle of top athletes and the unhealthy nature of products they endorse. "What stood out to us was the striking irony of the practice of having the world's most physically fit athletes endorsing these products," says Bragg.


I want to hear from you. Tell me how we can improve.