New Products
Technology Sourcebook
Fill/seal lines
OYSTAR Hamba cup, tub and bottle filling and sealing machines are used for pasty and liquid products in preformed containers. They include a chainless transport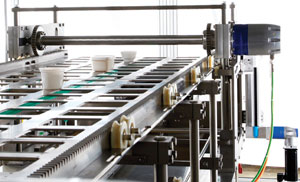 system that moves preformed containers up to 140mm in height and 2,500g in volume at speeds up to 57,600 units/hr. Lubrication free, the system is suitable for use in hygienic conditions including the production of dairy products. The transportation system can be retrofitted into earlier models.
OYSTAR USA; 732-343-7600; www.oystar-group.com


I want to hear from you. Tell me how we can improve.