New Products
Technology Sourcebook
Turbine flow meters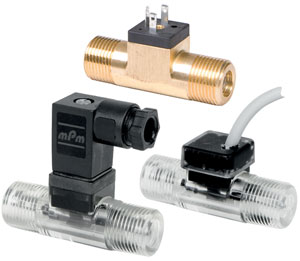 Measuring low-viscosity and non-aggressive liquids, Badger Meter Vision bisphenol A-free turbine flow meters comply with the lead-free provisions of the United States Safe Drinking Water Act. The V1000 model measures liquid flow from 0.026 to 0.65 gal./min.; the V2000 version measures liquid flow from 0.13 to 9.2 gal./min. The flow meters provide an accuracy of +/-3% with resolution up to 70,000 pulses per gal., depending on the model. They have a temperature range of -4°F to 212°F and withstand operating pressure up to 362.50 lb./sq. in. Pressure spikes less than their burst pressure rating do not affect the meters' measurements.
Badger Meter; www.badgermeter.com


I want to hear from you. Tell me how we can improve.