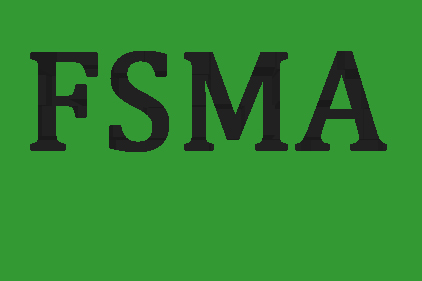 Compliance with FDA's Food Safety Modernization Act can be demanding, requiring higher safety standards,hazard analysis and improved packaging and holding of goods for human consumption. From water sources to tools and equipment, it's critical that packaging and processing operations balance efficiency with meeting the newest food safety standards.
We asked Tom Egan, vice president of industry services at PMMI, The Association for Packaging and Processing Technologies, producer the PACK EXPO family of trade shows, about the effects of FSMA on the packaging line.
FE: How does the Food Safety Modernization Act impact packaging equipment?
Egan: Pending regulations and guidelines have put wet and dry foods manufacturers' packaging lines under the microscope . Equipment with surface areas that can accumulate moisture or product residues presents a greater threat for microbiological contamination. To minimize any possibility of contamination, equipment must be designed, upgraded or monitored in a way to ensure it can be meticulously cleaned and sanitized to remove possible growth areas for contaminants.
There are also many issues associated with food allergies that are driving manufacturers to increase measures to prevent cross-contamination. Manufacturers that produce various products using different ingredients must apply the necessary changes to their facilities to keep certain substances—especially gluten and peanuts—away from the processing of other products. This may require alternative configurations. In some circumstances, equipment used for the manufacturing of products containing common food allergens may be positioned away from other production systems to ensure contaminants do not impact other products.
FE: What other features are manufacturers looking for in equipment?
Egan: Essential equipment features include robotics and automation. Robotic technologies for handling individual cases or transferring full layers of cases on a pallet are in high demand. Just as appealing are advancements in dispensing, filling and cleaning that enhance the flexibility of lines. Manufacturers must continuously reduce changeover times between runs on an increasing variety of products. As a result, modular components and intuitive interfaces, digital pre-sets, self-cleaning features and machine-to-machine communication capabilities are being integrated into equipment.
FE: What other actions must be taken when acquiring new or upgrading existing equipment?
Egan: Whether a manufacturer opts for new or upgraded equipment, the operations team will need training. Operators must also be capable of examining equipment for potential sources of sanitation problems or allergen residue accumulation.
For manufacturers looking to upgrade existing machinery, the same suppliers that can offer new equipment may also provide the components to upgrade existing technologies. If they are uncertain on any necessary upgrades, manufacturers can also look to suppliers for line diagnostics to identify areas for improvement and help them implement the correct solution.
FE: How can food and beverage manufacturers work more efficiently with suppliers to maximize investments in new equipment or line upgrades?
Egan: From shrink packers to case-packing robots, suppliers are building equipment with manufacturers' challenges in mind. However, "one-size-fits-all" solutions are extremely rare. The best way to streamline any changes to a line, or the construction of a brand-new line, is to involve suppliers in the early planning stages. By bringing together all the key players on both the packaging and processing sides, manufacturers can better trouble-shoot potential challenges and implement new technologies faster and more easily.