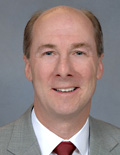 Tom Egan, vice president, industry services, PMMI.
By now, food processors around the US—and the world—are familiar with the basic principles behind FDA's Food Safety Modernization Act (FSMA) signed into law in January 2011. Though new requirements mandated by FSMA are still being shaped, this piece of legislation represents the most extensive update to American food safety laws for more than 70 years, and expands FDA's ability to access records during inspections and food emergencies. Put simply, food processors must have thorough plans in place for tracking their production process and distribution—and then effectively implement them, according to Tom Egan, vice president, industry services, PMMI.
"For some brand owners, compliance—and demonstrating compliance with new regulations—will be more of a challenge than for others," says Egan. "For example, new regulations posed by FSMA will require processors of dry food products, including snack foods, baked goods, cereals and dry pet food, to implement preventative measures that combat microbiological hazards on their packaging lines.
"As makers of low-moisture foods, players in these industries hadn't had to worry much about microbiological growth thus far because their dry products are not easy conductors of pathogens," adds Egan. Meanwhile, manufacturers of meat, poultry, seafood and dairy products adhered to more rigorous standards in sanitary packaging equipment design for years as their products present a need for greater control of microbiological growth, he says.
"With the new standards applied to processors of low-moisture products, manufacturers of dry foods can gain inspiration from the meat and dairy industries on what changes can help them ensure compliance," says Egan. "The first thing to know is the motto, 'If you can't see it, you can't clean it.' Nooks and crannies are difficult to clean, and provide an ideal environment for bacteria growth. Eliminating any space where water can collect is a priority—flat surfaces included." Some manufacturers have worked with their suppliers to design angled tops for electrical cabinets and other machinery. By eliminating a collection point on their equipment, a potential location for pathogens can be strongly mitigated, according to Egan.
Food manufacturers are also taking greater measures to prevent cross-contamination in the packaging process. Certain ingredients, such as nuts, are widely recognized allergens. "To mitigate any risk of unintentionally mixing certain ingredients—nuts in our example—with other products on a packaging line, companies can benefit from more modular designs," says Egan. Take capping equipment for example. Some food and beverage manufacturers utilize capping machines that offer multiple package handling modules for each set of distinct products that run on the line. This way, a module that applies caps to containers of product "X" can be removed and cleaned while modules that apply caps to product "Y" are installed and running, according to Egan. "Though there is a greater upfront investment for equipment with multiple modules, companies stand to enhance efficiency with less downtime associated with cleaning and increase their ROI."
Of course, FSMA will affect more than just the packaging process for food and beverage manufacturers. "New regulations mandate that processors must have a full plan identifying a chain of accountability for suppliers of equipment, materials and product ingredients," says Egan. "It is not expected that existing equipment will simply be grandfathered into compliance by the FDA. If a processor cannot make updates to a current line, a detailed plan should be developed and put in place outlining a verified cleaning and testing regimen."
These mandates come in addition to more rigorous recordkeeping mandates. It's a large undertaking to track ingredients and materials from farm to fork, and processors should work closely with their suppliers to implement changes or to better understand what measures they'll need to take in continuing to use their legacy lines, advises Egan.
For food and beverage manufacturers seeking solutions to help with FSMA compliance, PACK EXPO International 2012 (October 28 – 31; McCormick Place, Chicago) will provide the largest venue for processing and packaging innovations, with more than 1,800 solutions providers and a number of education opportunities. Please visit PACK EXPO for more information about the show and discounted registration.