New Products
Technology Sourcebook
Automation module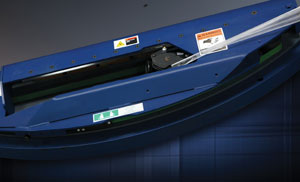 Standard on all XT series stretch wrappers, the Lantech XT 5.0 Cut & Clamp automation module allows drivers to stay on their fork trucks for the entire wrap cycle; the drivers drop their loads, start the machines remotely and drive away. Located on 1 side of the semi-automatic stretch wrapping turntable, the module holds and automatically cuts the film at the end of each wrap cycle. It is fully enclosed by steel.
Lantech; www.lantech.com


I want to hear from you. Tell me how we can improve.