Dry Processing
Dry Processing Technology
Dust extractor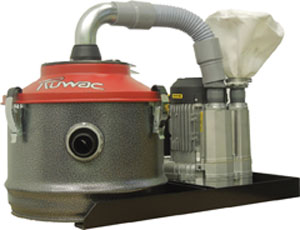 The Ruwac Compact-Vac dust extractor utilizes VPK Series vacuum producers that perform at flow rates up to 216 cfm. An automatic relief valve protects the vacuum system from overheating if airflow is stopped due to blockage. The point-of-source extraction unit collects fine dust and particles into a solid, all-metal container.
Ruwac; 413-532-4030; www.ruwac.com


I want to hear from you. Tell me how we can improve.