New Products
Technology Sourcebook
Vertical blender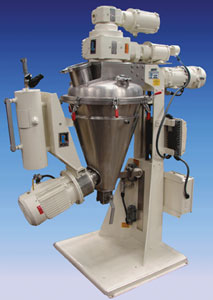 Designed for vacuum operation up to 29.5 in. Hg, the Ross 1-cu.-ft. vertical blender has a screw agitator and orbital arm driven by 2 separate 100 and 2.5 rpm variable speed motors. The dished cover includes sight glass ports, a 6-in. charging port, vacuum connection/exhaust and quick-release clamps. A motorized lift raises and lowers the vacuum-rated conical vessel for access during cleaning. The blender can be supplied with a jacket for heating/cooling and a lumpbreaker for breaking apart agglomerates.
Charles Ross & Son Company; 800-243-ROSS; www.mixers.com


I want to hear from you. Tell me how we can improve.