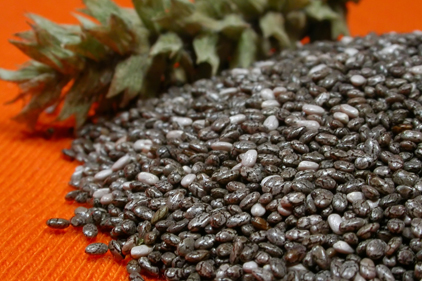 Last week, the Centers for Disease Control and Prevention issued a warning concerning chia powder, alerting consumers about an ongoing Salmonella outbreak associated with the product.
As of June 9, 21 cases of Salmonella were reported in 12 US states with a similar number of cases reported in Canada.
According to CDC, the powder is made from small chia seeds that are sprouted and ground into powder. The product is typically added to food and drink, like smoothies, for an added health boost.
Multiple products containing chia powder have been recalled by US and Canadian companies.
CDC officials say given the long shelf life, the products are possibly still in people's pantries.
For a full list of recalled products and images, visit the CDC website here.